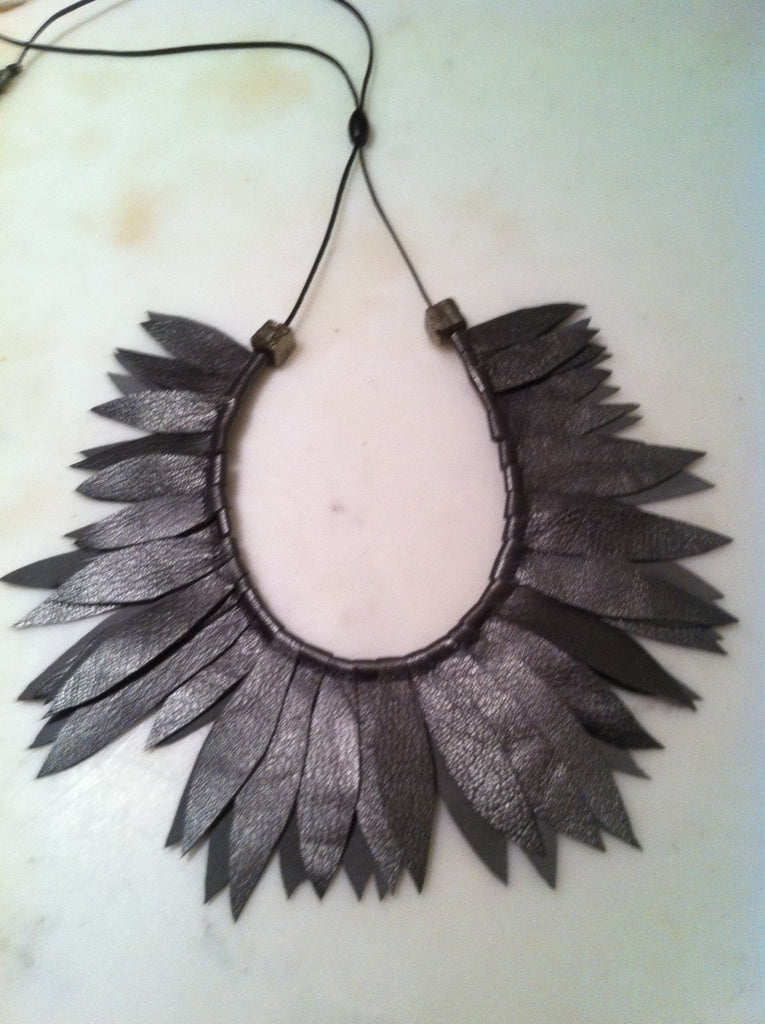 Pewter Leather Leaf Collar w/ Pyrite
$298.00
Soft lambskin leather leaf shapes with pyrite square beads.  Horn bead closure makes length adjustable.
Mineralogy: Pyrite is an iron sulfide that is found in a variety of geological formations. Its gold metallic color leads to people confusing it with gold, earning Pyrite the nickname "Fools Gold."

Metaphysical Properties: Pyrite encourages connection between the conscious and subconscious mind, as well as supporting memory, psychic development and strength of will.